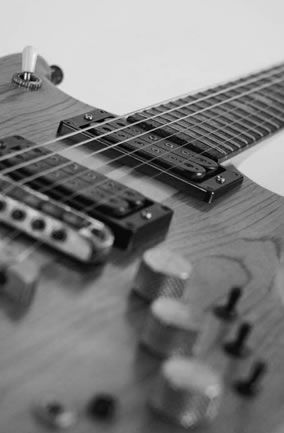 Moe's has been in the repair business since day one in 1988, and we can repair just about anything our customers bring in to us.  
For band instruments, we provide a free estimate and our technicians include a 30 day warranty on the work performed, and turnaround time is generally 1 to 2 weeks.   
Guitar repairs, string changes and drum repairs get an estimate when the instrument is received and most work is finished in 1 to 3 days.  
Bowed string instruments, including bridge replacement, restringing or replacing strings or fine tuners usually take 1 or 2 days, and bow re-hairing can take a few days.  
Electronic repairs vary widely in their expense and duration, but our amp technician can fix just about anything.  
Repair parts availability can sometimes cause delays in finishing the job as quickly as we would like.
Stop by or give us a call for more information!